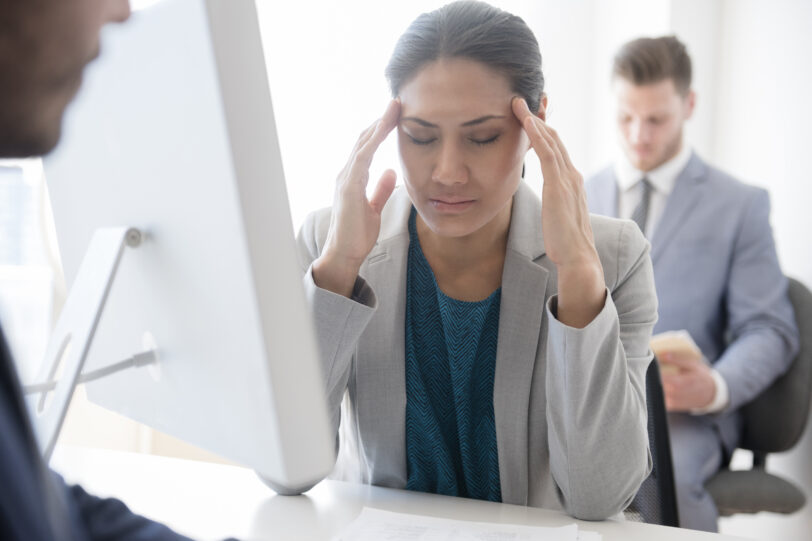 Acknowledging burnout as a syndrome proves credibility that an individual can become overworked, leading to overwhelm, exhaustion, and other symptoms.
Burnout, Chronic Stress and How it Affects Your Mental Health
The World Health Organization defines burnout as "a syndrome conceptualized as resulting from chronic workplace stress that has not been successfully managed". Burn-out is considered an occupational phenomenon and not classified as a medical condition, but can cause mental health and physical health issues. Acknowledging burnout as a syndrome proves credibility that an individual can become overworked, leading to overwhelm, exhaustion, and other symptoms. Burnout left untreated can have a serious impact on an individual's emotional, mental, and physical health.
Work-related burnout often consists of poor communication of expectations or unrealistic expectations between an employee and manager or spouse, working long hours, and having little to no control of their abilities, choices, daily tasks, and environment. Unclear expectations and lack of support can further lead to isolation behaviors and symptoms of burnout. Burnout can present with similar symptoms of depression and anxiety; however, the main feature of burnout results from prolonged stress where the demands and expectations are unrealistic, unreasonable, and unreachable; and furthermore, chronically exceeds an individual's capacity to to cope with such demands.
Symptoms of burnout can include: lack of motivation, physical fatigue, emotional exhaustion, and a sense of despair. In addition, an individual's immune system can be affected which makes an individual more prone to illness. Psychologically, a person may experience feelings of anxiety and depression. They may isolate more, be more pessimistic, have a negative attitude, experience irritability, have less flexible thinking, and may feel suspicious of others' intentions. The effects of untreated burnout and the fatigue and mental exhaustion that comes with it can present as increased disorganization, trouble concentrating, and forgetfulness.
Fortunately, burn out is treatable. The first step is to recognize the signs of burnout. The second step is to explore the reason it's happening. The third step is identifying immediate changes to make. Finally, self-care is an important part of burnout recovery. Below are a few self-care strategies that can help you through burnout.
Reach out to a supportive friend or family member
Get enough sleep each night
Incorporate healthy foods into your daily diet
Get exercise a few times a week
Practice mindfulness
Consider a guided meditation practice
Do something you like to do at least once a day
In summary, recognizing the signs of burnout, examining the reasons, and identifying immediate changes to implement can help stop burnout. When experiencing burnout signs and symptoms, you can engage in regular self-care practices to help combat the effects of burnout. If you're experiencing depression and/or anxiety that goes beyond burnout or the burnout is exacerbating your mental health condition, consider talking to a therapist. A therapist can help identify the source of the burnout, assist with problem solving, teach new coping strategies, and develop a self-care plan.
Work Cited:
Alicia Nortje, P. D. (2022, August 21). What is burnout? 16 signs and symptoms of excessive stress. PositivePsychology.com. Retrieved September 19, 2022, from https://positivepsychology.com/burnout/
World Health Organization. (n.d.). Burn-out an "Occupational phenomenon": International Classification of Diseases. World Health Organization. Retrieved September 19, 2022, from https://www.who.int/news/item/28-05-2019-burn-out-an-occupational-phenomenon-international-classification-of-diseases
Makenzie Pacubas, MSW, LCSW
CHE Quality Assurance Associate
Makenzie is a clinical social worker who has worked in the mental health field for over a decade and now works in clinical quality assurance with CHE Behavioral Health Services. Makenzie lives in Kansas City, Missouri with her husband, Justin, and their three pets. She likes music, singing, art, exercise, reading, getting outdoors, and trying new restaurants.