Overview of Mental Health Services
CHE Behavioral Health Services offers a variety of mental health services that cater to your specific needs and outcomes.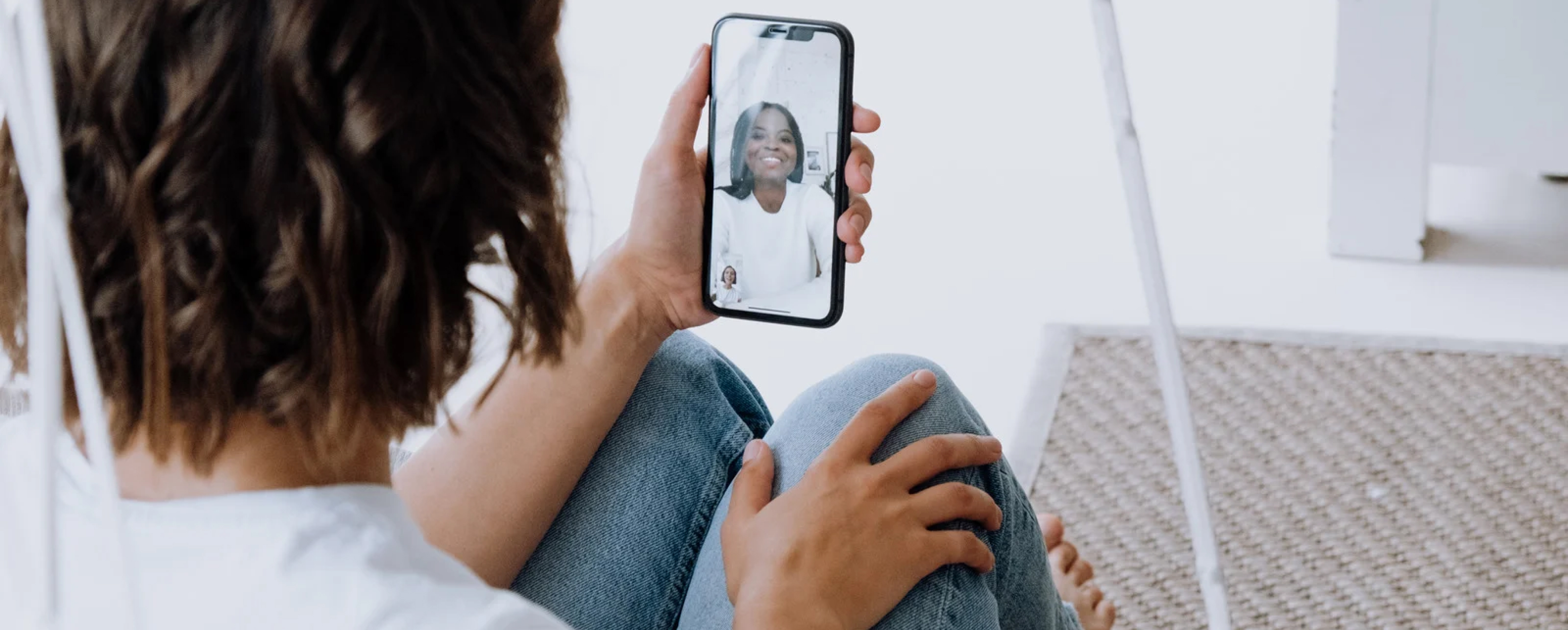 Why is Mental Health Important?
Mental Health is important because it ultimately affects how we do everything in life, from thinking, to making decisions, and how we go about our daily lives. Being able to have control of our mental state is crucial to positive quality of life, and overall health.
What Does a Mental Health Counselor Do?
Mental health counselors are trained professionals that help patients understand their current mental states and disorders, and provide actionable insights and solutions into improving their conditions.
What Does a Mental Health Counselor Do?
There are many ways to improve your mental health depending on your needs and your current mental and cognitive situation. The most important part of improving your mental health is knowing if you need professional guidance to help overcome issues.
If you have any questions or need further insight into our services, reach out to us today or schedule an appointment to get started.
Our Services
Diagnostic Assessment
Our Approach: We provide clinical evaluations in which we assess our patients' psychological functioning.
How Does This Help? A diagnostic assessment provides specific recommendations for rehabilitation and treatment to help treat the underlying cause.
Individual Psychotherapy
Our Approach: We address the patient's emotional and cognitive difficulties through one on one counseling, while maintaining consistent communication with staff through feedback and charting to help track progress.
How Does This Help? Individual psychotherapy provides support and guidance that can help to positively affect quality and outlook of life.
Group Psychotherapy
Our Approach: We address a variety of psychological issues with our patients such as depression, anxiety, coping with a disability, or cognitive impairment, all done in a group setting.
How Does This Help? Being in a group setting can help to boost social and communication skills, while getting support from others in similar situations.
Neuropsychological Testing
Our Approach: Assess cognitive deficits in the domains of attention, memory, and executive function.
How Does This Help? Understanding how the brain is functioning on different levels is helpful to know how to approach treatment and actionable next steps.
Psychiatric Diagnostic Evaluation
Our Approach: Resident's psychological history and functioning, including recommendations for treatment if indicated.
How Does This Help? Determining the mental state of an individual can help to provide more productive and efficient solutions to treatment.
Cognitive Assessment
Our Approach: Neuropsychological and neurocognitive assessment that assist in differential diagnosis, treatment planning and identifying cognitive functioning that impact memory, attention and problem solving to improve overall cognitive functioning.
How Does This Help? This assessment helps to determine overall cognitive functioning and signs of impairment, while being able to recommend actionable and tailored interventions.

Family Therapy
Our Approach: We help individuals deal with their own reactions and ultimately improve the resident's psychological functioning.
How Does This Help? Family sessions allow individuals to find more effective ways of responding to their family member's concerns and other issues.
Staff Training
Our Approach: We provide a variety of psychological advice, free of charge. These include managing difficult patients, stress management, and so forth.
How Does This Help? Being able to effectively manage yourself, patients, and others helps to promote a more productive environment.
Behavior Management
Our Approach: We addresses common behavior problems, such as wandering, personal care difficulties, and sexual acting out.
How Does This Help? Behavior management helps to reinforce and maintain positive, and healthy outcomes, which can have a dramatic effect on one's outlook and decisions.
Alzheimer's Screening
Our Approach: We conduct multi-modal neurobehavioral assessments on our patients.
How Does This Help? Being able to measure and detect Alzheimer's disease or Dementia can help to provide actionable, time-sensitive solutions.
Pain Management Programs
Our Approach: Multi-modal psychological interventions such as relaxation training, imagery, and psychosocial support.
How Does This Help? Being able to better understand and have more control over your pain outlook can help to improve quality of life and outlook.
Development of Cognitive Skills
Our Approach: Cognitive rehabilitation, such as development of cognitive skills that address strengths and deficits identified by neuropsychological assessment that utilize cognitive exercises to improve attention, memory and problem solving to help better manage mood and behavior.
How Does This Help? Being able to understand the individual's current cognitive state is helpful to know how telling their mental functioning, capacity, and attention state are.
Patient and Family Education
Our Approach: We provide education on treatment options, recommended therapies and disease processes.
How Does This Help? This type of service helps provide guidance and direction in being able to have the individuals and families promote positive outlooks on situations.
Medication Management
Our Approach: We evaluate the necessity of treatment, efficacy of medication and possible adverse events.
How Does This Help? Medication management helps improve patient health goals by proactively ensuring that individuals follow treatment plans.
Health and Behavioral Services
Our Approach: We address a wide range of physical health issues, such as patient adherence to medical treatment, symptom management of chronic diseases, including: pain management, diabetes, COPD, as well as treatment of post stroke and cardiac patients.
How Does This Help? Being able to provide tailored solutions to those in need, helps improve quality of life in many different ways.
15 Years or less
15 Years or less
1 to 1 Therapy Session Time
30 Minutes or less
30 Minutes or less
One FREE Session (Screen)
Able to Officially Diagnose
Not All if Counselor Based
Not if counselor based
Psychologist Based Therapy
No - Majority are Counselors
Majority are counselors
Med Management (Psychiatry)
Many Offer One or the Other
Limited
Choose Your Own Clinician
Many Select for You
Most select for you
Less than 1/2 Offer a Mobile App
Less than 1/2
Additional Membership Fee
Some Mobile Apps Carry a Fee
Some carry a fee
Additional Resources with No Hidden Fees
Anxiety
Anxiety is a sense of unease, nervousness, or dread that may occur before or during certain events (such as public speaking or unfamiliar situations), or that may be more general--often coloring your whole life. A certain level of anxiety can be healthy, helping keep us alert, aware, and motivating us to solve problems and perform well; however, if anxiety becomes so overwhelming and debilitating that it prevents you from engaging in and enjoying your life, you may be suffering from an anxiety disorder.
Learn More >
Depression
Depression can feel unshakeable - like no matter what you do, you just can't quite feel better. You may feel tired a lot and have little desire to engage in activities you normally enjoy. Often, there may be no clear reason why you started feeling this way. If you identify with these feelings, please know you are not alone. Depression is quite common, and psychotherapy with a qualified clinician can help. You have taken the first step already by asking questions and seeking out services.
Learn More >
Grief
Grief is a strong, sometimes overwhelming emotion, that stems from a loss. Some examples of loss include the death of a loved one, the ending of a relationship, job loss, or other traumatic experiences of loss. Grief may initially involve feeling numb but may also involve a range of emotions from deep sadness to anger to guilt. While most people will experience a significant loss at some point, grief is a deeply personal experience that feels profound and overtakes one's life. It is important to remember: everyone grieves differently, and there is no right or wrong way to grieve or right or wrong way to feel.
Learn More >
Stress
Stress is a feeling of emotional or physical tension that, over time, can wear you down. Stress can be acute (short-term) or chronic (long-term) and is often the result of situations that make you feel powerless, frustrated, afraid, or in danger. Small amounts of stress can motivate us to get things done and perform as needed; however, if we are faced with stressors we do not believe we can cope with or long term stress, these can negatively impact mental and physical health.
Learn More >
Anger
Anger is a normal emotion we all experience. Anger is often an emotion you feel when you perceive someone has deliberately "done you wrong" or when you feel mistreated or injured. People vary greatly as to what makes them angry, how often they feel angry, and how intense the feelings of anger may be. Anger becomes a problem when it becomes so overwhelming that it negatively impacts your relationships, jobs, legal standing, or your emotional well-being. If you feel you have trouble controlling your anger, this is often an indicator that your anger may be out of your control.
Learn More >
Self-Esteem
Self-esteem is a person's overall sense of self-worth or personal value. It entails a self-evaluation and one's beliefs and judgments about her/himself. Unhealthy self-esteem occurs when a person feels badly about her/himself and lacks confidence. People with low-self esteem are often more self critical and hard on themselves. If you have low self-esteem, you may find you avoid pursuing meaningful activities or social activities because you feel inferior to others or are worried about rejection. This may lead you to take less initiative in your education or career, prevent you from seeking out meaningful relationships, and be more accepting of poor treatment from your family, friends, and romantic partners.
Learn More >
Couples Therapy
In couples therapy, two partners work with a licensed therapist in a safe and non-judgmental environment to understand and improve any issues impacting the health of the relationship, such as communication, difficult life transitions, infidelity, or disconnection, to name a few.
Learn More >
Relationship Difficulties
Relationships enhance our lives, but they aren't always easy. Conflicts with partners, spouses, friends, and family members can leave you feeling sad, angry, and frustrated with little idea of how to solve the problem. Examining negative and repetitive relationship patterns can help identify where you may be stuck and move your relationships forward in a way that feels joyful and healthier.
Learn More >
Trauma
Trauma comes in many forms and can occur when an event or series of events overwhelms the body and psyche's ability to cope, resulting in an inability to move past the trauma. PTSD is the most well-known diagnosis (cluster of symptoms) that can result from severe forms of trauma; however, it is not the only one. Trauma is highly individual and what may be traumatic for one person may not necessarily be for another. If you feel frightened, overwhelmed, and are experiencing constant triggers, teletherapy can help.
Learn More >
Systemic Oppression and Discrimination
Research consistently shows that our social environment and life experiences have a significant impact on mental health and that groups who suffer social disadvantage, discrimination, and oppression have higher rates of mental distress. Generally speaking, systemic oppression and discrimination occurs when the laws of a society create unequal treatment of specific groups of people (i.e, racial, gender, ethnic, sexuality, physical ability, to name a few). It is the mistreatment of groups of people enforced by the institutions of society. Because it is "systemic," it can often go unrecognized.
Learn More >
Other
Life difficulties can manifest in innumerable ways. If you feel you can benefit from support in the service of your mental health, you do not need a specific diagnosis to reach out. Teletherapy can help with any number of life stressors and conditions. Teletherapy is not just for the treatment of a specific disorder, though it can be for that as well. Teletherapy is also for those looking to explore their lives in fuller detail as a way of relieving patterns and symptoms that feel overwhelming and unwanted. Self-growth and understanding are often reasons people seek out therapy - to work on improving their relationships, understanding one's identity and values and living a life consistent with those values, and learning healthy ways to cope with life's inevitable ups and downs.