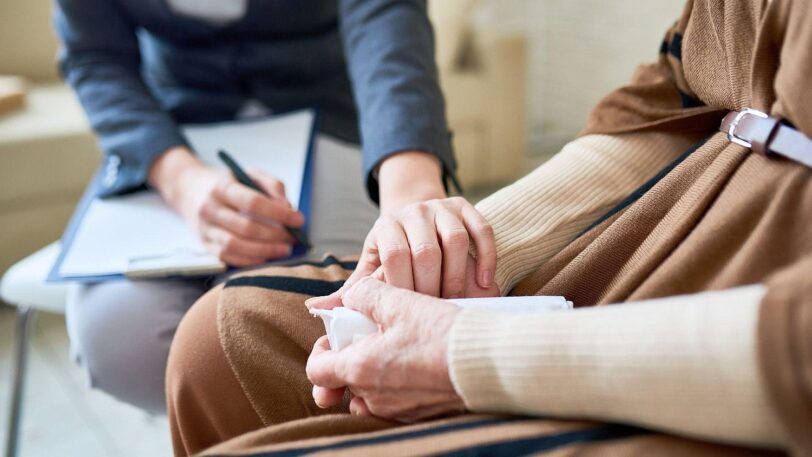 At CHE Behavioral Health Services, we were excited and inspired to read about the current federal administration's focus on addressing the nation's mental health crisis as part of the unity agenda.
At CHE Behavioral Health Services, we were excited and inspired to read about the current federal administration's focus on addressing the nation's mental health crisis as part of the unity agenda. To read the full Fact sheet please visit the Whitehouse.gov Fact Sheet on the Mental Health Crisis.
As noted in the Fact Sheet, currently two out of five adults report symptoms of anxiety and depression and mental health issues in our youth is growing at rapid rates. Further, less than half of Americans with mental health conditions receive treatment and the average delay from the onset of mental health symptoms to treatment is 11 years. While rates of mental health issues were rising before the pandemic, the Covid-19 pandemic accelerated this rise as a result of the "grief, trauma, and physical isolation of the last two years, [which has] driven Americans to a breaking point."
The current federal administration has announced its strategy to strengthen the mental health care system's capacity to provide care, efforts to connect more Americans with emotional support needs to trained professionals, and to create a continuum of mental health care support. These efforts all align with CHE Behavioral Health's mission to increase access to mental health care across a continuum of settings and populations. CHE Behavioral health has been providing mental health services for over 25 years and is a national, multispecialty, clinical group dedicated to increasing access to mental health services and reducing the stigma of mental health conditions.
The government Fact Sheet notes one of the main contributors to the national mental health crisis is a shortage of behavioral health providers, particularly in certain geographic locations across America. This has made it difficult for individuals to locate mental health services and providers where they are located. The Fact Sheet also calls out the strategy to expand access to tele-mental health care options. Tele-mental health services have been shown in research to be effective and safe, and further, reduce barriers to care. The administration is working with Congress to ensure coverage of tele-behavioral health across insurance plans and for providers to be able to deliver telemedicine across state lines.
At CHE, in our efforts to increase access to care, we have developed state of the art tele-mental health services, connecting clients from anywhere in the state to psychology and psychiatry services experts who provide evidenced based interventions across the spectrum of mental health disorders. Telehealth care at CHE is easy to schedule – either online through our provider scheduling page, or by phone speaking to one of our trained client care coordinators. Sessions can be conducted from any private location with a one-click access to the video session at the time of the scheduled appointment.
The Fact Sheet also focuses on the mental well-being of our nation's frontline health workforce, noting that 75% of frontline healthcare workers report burnout and 50% say they lack adequate support to cope. To assist frontline health workers, the current administration will be signing bills that invest millions of dollars to address burnout and strengthen resiliency among health care workers. At CHE, we were so pleased to read about the support efforts dedicated to our frontline health workers. Nurses and other frontline healthcare staff were actually the inspiration for CHE Behavioral Health Services to begin providing outpatient tele-mental health services to the community 18 and older, as we were being asked to support the frontline workers in the various healthcare facilities where we were providing services to the residents. We saw firsthand both the heroism, strength, and resiliency of our healthcare colleagues, as well as the heartbreak and emotional and physical toll of the pandemic.
At CHE, we agree with the Fact Sheet's statement that it is "imperative that we promote better including common and pervasive conditions like anxiety and depression – to access the resources that will improve their well-being. We must fight to ensure that every American can access mental health and substance use disorder care through their insurance coverage, while integrating mental health services and supports into a variety of other settings, online and in the community."
By: Jennifer Birdsall, Ph.D., Chief Clinical Officer, CHE Behavioral Health Services