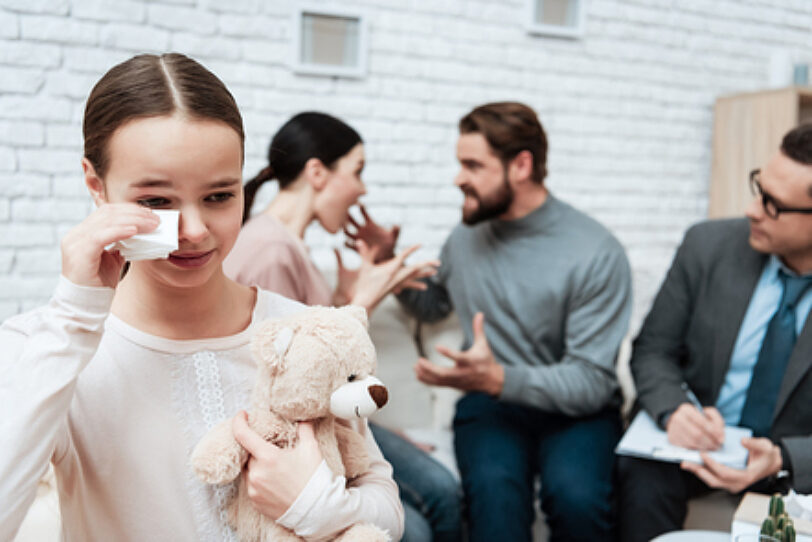 Dialectical behavior therapy (DBT) is a type of talk therapy for people who experience emotions very intensely, including those with borderline personality disorder.
With so many different types of therapies and modalities available, choosing the right one can be difficult. Some look at our behavior, while others focus on our past and childhood. Other forms of therapy uncover unhealthy thinking patterns that influence our everyday lives.
Dialectical Behavior Therapy, or DBT, teaches patients how to manage painful and distressing feelings and reduce conflict in relationships, therefore enabling them to live more fulfilling lives.
What is dialectical behavior therapy (DBT)?
Dialectical behavior therapy (DBT) is a form of psychotherapy developed from cognitive behavioral therapy (CBT.) It is designed to help individuals manage intense emotions and learn interpersonal and communication skills. While CBT addresses the patient's beliefs holistically, DBT focuses on four main areas: mindfulness, distress tolerance, emotional regulation, and interpersonal effectiveness.
Developed in the 1970s by Dr. Marsha Linehan, DBT encourages people to accept their lives and behaviors, as well as change them. DBT was initially developed for curbing self-destructive behaviors in borderline personality disorder but has since been adapted to address a growing array of mental health concerns.
When is dialectical behavior therapy (DBT) used?
Dialectical behavior therapy (DBT) works best for people who have difficulty controlling their emotions. There are a number of mental health disorders that DBT is effective for treating and managing, including:
Borderline personality disorder (BPD)
Post-traumatic stress disorder (PTSD)
Bipolar disorder
Self-harm
Suicidal behavior
Substance use
Eating disorders, particularly bulimia and binge eating disorder
Depression
Anxiety
DBT has been proven effective for treating these conditions because they all stem from issues that result from an inability to control intense negative emotions. By teaching healthier ways to cope, DBT helps people avoid harmful behaviors.
How does dialectical behavior therapy (DBT) work?
DBT treatment plans typically entail both weekly group and individual sessions focusing on skill-building. Before beginning DBT, your therapist may conduct an assessment. You will be asked questions to determine whether DBT is right for you, and they will explain how it works. If DBT is the right treatment for you, they will develop a treatment program based on your symptoms.
Individual DBT sessions last between 40 and 60 minutes. During treatment, individuals work one-on-one with a DBT-trained mental health professional to learn how to identify, understand, and regulate negative or painful emotions in interpersonal situations. Depending on the situation, working with a DBT therapist can also prevent suicidal and self-harming behaviors.
During DBT sessions, you will likely be asked to keep a diary to record your emotions and actions. This diary will be brought to each session so you and your therapist can decide what to work on.
In addition to individual therapy, DBT is also conducted in a group setting. While traditional group therapy involves discussing your problems with others, group therapy in DBT is more like learning in a classroom. Among the four DBT skills your therapist will teach you are:
Mindfulness: This involves focusing on the present instead of worrying about the past or the future.

Distress tolerance: This entails managing your emotions in stressful or difficult situations without exhibiting harmful behaviors.

Interpersonal effectiveness: This involves understanding your wants and needs, setting boundaries, and respecting yourself and others.

Emotion regulation: This refers to understanding, being aware of, and controlling your emotions.

In studies of DBT, patients often report improvement within 6 months to a year, particularly in controlling self-harming behavior. However, therapy may need to be continued for several years.

What are the benefits of dialectical behavior therapy (DBT)?

DBT teaches patients to pause, assess their emotions, and respond calmly. By accepting reality and reducing intense reactions, they're less likely to engage in destructive behavior. 

Gain a Better Understanding of Your Thoughts and Emotions
In studies of DBT, patients often report improvement within 6 months to a year, particularly in controlling self-harming behavior. However, therapy may need to be continued for several years.

What are the benefits of dialectical behavior therapy (DBT)?
DBT teaches patients to pause, assess their emotions, and respond calmly. By accepting reality and reducing intense reactions, they're less likely to engage in destructive behavior. Other benefits include:

Gain a Better Understanding of Your Thoughts and Emotions
DBT focuses on "dialectics," or using dialogue to work through past traumas and current symptoms. With DBT treatment, a person becomes aware of how complex emotions and thoughts affect their behavior.

Understanding your feelings and thought patterns makes it easier to make healthy choices. In addition, practicing DBT improves your mindfulness, so you can stay centered in the present and pay attention to your current situation and others around you.

Improve Your Relationships
DBT programs promote better self-esteem and better relationships with others. Through DBT, individuals learn to understand and accept themselves as unique and valuable. Recognizing your strengths and capabilities helps improve your mental well-being.

Taking responsibility for your actions and accepting yourself can also help you avoid lashing out at others. By letting go of negative thought patterns and increasing patience, tolerance, and understanding, relationships can be improved in a number of ways.

Overcome Unhealthy Thinking
DBT involves accepting yourself as you are and being open to positive change. This requires improving unhealthy thoughts such as all or nothing or black and white thinking to more balanced and helpful thinking patterns. Instead of reacting to distressing situations with intense negative feelings and thoughts, DBT teaches you to become conscious of your feelings and begin to regulate them which influences your behavior.

Learn Coping Strategies for Maintaining Positive Behaviors and Thoughts

DBT is an effective way to enhance your interpersonal skills, communicate more effectively, and cope more effectively with internal distress and interpersonal conflict. In addition, DBT programs can provide you with a broad range of strategies for handling difficult emotions and situations.

How to Choose a Dialectical Behavior Therapist
DBT therapists are licensed mental health professionals with additional training and experience in DBT. Certifications are provided by The International Centre for Excellence in Emotionally Focused Therapy (ICEEFT).

DBT is a comprehensive treatment for patients suffering from severe emotional distress and, often, self-harming behaviors. It is common for patients who seek DBT to have undergone other forms of therapy with little improvement. As a complex treatment modality, DBT demands extensive training for therapists to administer the treatment in its original form.

A number of therapy components, including skill training, have been adapted to treatment programs that do not reflect the full DBT treatment protocol. Therefore, to ensure a successful outcome, finding an experienced and certified DBT clinician who has undergone training and certification in the full DBT treatment model is extremely important.

Experience matters when it comes to finding a DBT therapist. Ideally, you should look for a therapist who has extensive training and has also treated patients with concerns like yours using DBT.

As important as qualifications and experience are, a good match is equally important. Similarly to any other form of therapy, DBT is best if you feel comfortable with the therapist. Find someone with whom you can communicate clearly and feel at ease opening up to.

The following are helpful questions to ask a potential DBT therapist:
What is your experience with problems like mine?
Do you know if my situation is suitable for DBT?
How does DBT work?
What can I expect during treatment?
How long is a typical therapy program?
How do you track progress?
What DBT training did you receive?
Is your DBT treatment comprehensive or modified?
How long do you ask a patient to commit to treatment?

What are signs that DBT may be beneficial?
If your emotions affect your relationships, school, work, or ability to function, DBT may be right for you. DBT can be helpful if your emotions feel overwhelming, debilitating, or out of control. You may also be a good candidate for DBT if you exhibit the following signs:

You're on a Never-Ending Emotional Rollercoaster
Do you frequently feel overwhelmed, angry, or at odds with others throughout the day or week? Does it take you a long time to recover from emotional reactions? If so, DBT may be helpful. DBT teaches you skills for managing emotions, handling conflict, and coping with difficult emotions.

You're Having Relationship Problems
Do you have difficulty getting along with other people or trusting them? If you have trouble connecting with others or are often unhappy in relationships, you may need to make some changes. DBT can help you learn effective skills to express your needs, be confident in your interactions, and build healthy relationships.

Your Coping Skills do not Effectively Manage Your Emotions
Do you frequently experience anger, sadness, or extreme mood changes? Have you attempted suicide, or are you considering suicide? Do you actively self-harm or think about self-harm? Do you tend to engage in reckless behaviors or self-sabotage? If so, working with a DBT therapist can help you deal with extreme emotions and come up with effective long-term solutions so your life can be worth living again.

Therapy has not Worked for You in the Past
If you've tried other treatment methods or medications and none of them have worked, DBT may be helpful. DBT has been researched and proven to be an effective treatment for treatment-resistant symptoms such as anxiety and depression.

Taking the First Step
Treatment with DBT can improve a wide range of mental health conditions. Whether you suffer from post-traumatic stress disorder (PTSD), depression, anxiety, borderline personality disorder, addiction, or an eating disorder, DBT can help you.

At CHE Behavioral Health Services, we offer a full range of therapeutic tools for improving mental health. In many cases, dialectical behavioral therapy (DBT) is an effective approach for coping with distress and making positive changes.

For more information about dialectical behavioral therapy at CHE Behavioral Health Services, please call 888-515-3834. We are ready to talk, and ready to listen.