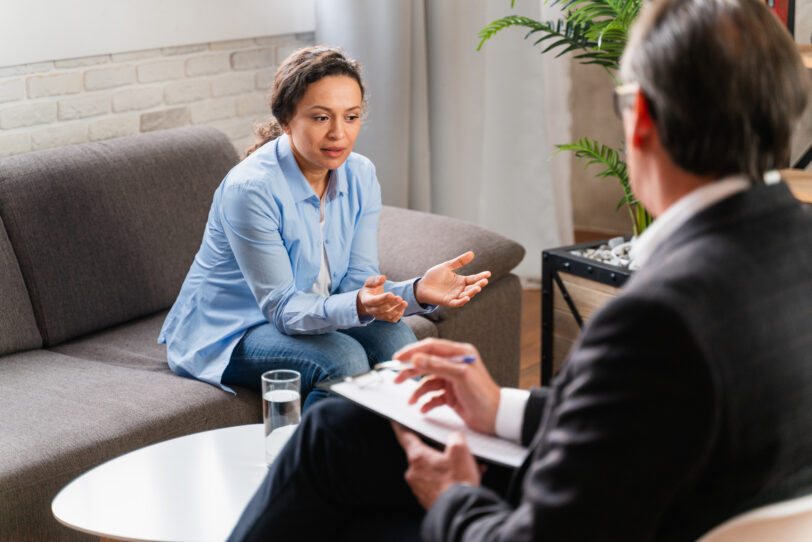 If you're considering therapy treatment, you're probably wondering how long therapy will last.
How Long Will Therapy Last?
If you're considering therapy treatment, you're probably wondering how long therapy will last. Therapy duration is determined based on the individual and their needs and wants. Many people go to therapy for a specific problem that may take fewer therapy sessions to address successfully. Others, who are dealing with more complex or longer lasting issues or a history of traumatic experiences, may find it takes longer in therapy to achieve their long-term therapy goals. 
According to the American Psychological Association, clinical research suggests that people with co-occurring conditions (e.g. depression and substance abuse) may require longer treatment periods to achieve effective and lasting results. While most individuals stay in therapy treatment for a few months, some individuals decide to participate in talk therapy (sometimes on and off) for years. 
Studies show that an average of 12-16 weekly sessions results in clinically significant improvements. And although significant improvements may occur by 12 sessions, some clients and therapists recommend continued treatment to achieve ongoing symptom remission and to ensure clients maintain their gains over time.
While there are many factors that influence the therapy course and treatment duration there are a few ways therapists determine (estimate) the length of therapy for the client they are seeing.
1. During the initial appointment, the therapist will assess the client by identifying the client's presenting problem and by gathering biopsychosocial information from the client. This will give the therapist an idea about how many sessions it may take for the client to achieve their goals and maintain treatment gains. 
2. The therapist will also re-evaluate throughout therapy treatment by routinely reviewing with the client their progress, determining if the client achieved their treatment goal(s), whether another pertinent problem needs to be addressed in the following sessions and updating the treatment plan accordingly, or deciding when it may be time to discuss termination of treatment with the client.
As a client, it's recommended to discuss any treatment concerns with your therapist. It's also appropriate to request a re-evaluation of your treatment plan or speak to a new therapist if you believe you haven't made enough progress in a reasonable amount of time (APA, 2017).
Online Mental Health Services
Going to therapy is a big decision that requires a lot of courage. Even if you've scheduled an appointment, you may still feel anxious about counseling. While therapy can sometimes be intimidating, remember that your therapist is there to support you.
CHE Behavioral Health Services offers a wide range of treatment options for managing anxiety, depression, grief, and other mental health concerns. With a network of over 900 mental health providers, we provide convenient and affordable care to help you overcome life's challenges and enjoy life to its fullest.
For more information about mental health care at CHE Behavioral Health Services, please call 888-515-3834. We are ready to talk, and ready to listen.
Written by:
Makenzie Pacubas, MSW, LCSW.
Makenzie is a clinical social worker who has worked in the mental health field for over a decade and now works in clinical quality assurance with CHE Behavioral Health Services. Makenzie lives in Missouri with her husband, Justin, and their two pets. She likes to exercise, read, get outdoors, and try new restaurants with her husband.
Reference:
APA. "How Long Will It Take for Treatment to Work?" Https://Www.apa.org, July 2017, <a href=".