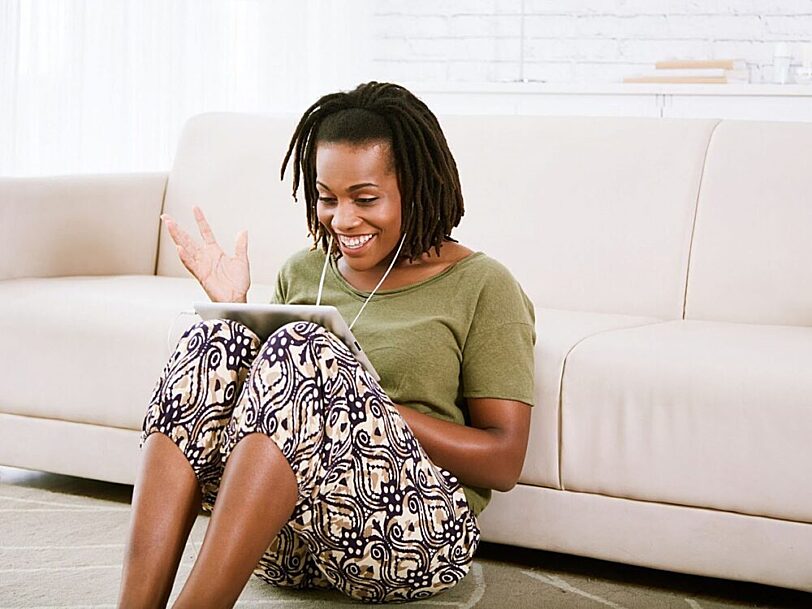 Setting up a relaxing environment, becoming familiar with the program, blocking off time, and putting oneself in a relaxed frame of mind are all ways to prepare ready for teletherapy.
For most people, the unprecedented stress of this past year has been physically and emotionally taxing, and as a result, the focus on mental health is bigger than ever before...
For most people, the unprecedented stress of this past year has been physically and emotionally taxing, and as a result, the focus on mental health is bigger than ever before. It's no wonder that more and more people are turning to telehealth to help them on their mental health journey. As you prepare for your first teletherapy session, here are five things to consider.
1. Set Realistic Expectations
Oftentimes people turn to therapy as a way to help quickly "fix" a problem. Maybe your motivation is to try to address a trauma you've experienced. Or perhaps you are looking for therapy to help with feelings of anxiety. Whatever the reason, understand that it will take time and most therapy goals cannot be achieved in one or two sessions.
Research suggests that it can take anywhere from 12-20 sessions to achieve lasting impact from therapy, however every situation is different. Entering into your teletherapy journey with realistic expectations and being prepared for a deeper time commitment will help ease the pressure for an immediate solution and keep you motivated to achieve your short and long-term goals.
2. Find A Therapist That Fits
The first visit usually consists of an evaluation so the therapist can better understand what is bringing you to therapy and how he or she can most effectively assist you in achieving these goals. You may not feel that you are digging into deeper issues until a few sessions in, and therefore, it may be hard to assess how you will connect and work with that therapist in the long run right away.
We recommend giving a provider three sessions before you decide if he or she is not a good match for you. This gives the therapist time to understand your needs and begin adapting ongoing treatment sessions in a way that will support you best. However, if you do not feel your therapist is a good match, at any point in treatment, it's important to not get discouraged and know you can switch providers.
Remember that you are in control and you can change providers until you find one that you feel comfortable with. Finding a therapist that is right for you will help keep you motivated and engaged in your treatment course.
3. Find The Right Environment
Part of the telehealth experience is setting yourself up for success. Trying to cram a therapy session in while you're on your commute home from work isn't the way to go. Find your therapy space--maybe it's your living room sofa with a cup of tea. Or maybe you can only focus and engage fully if you're sitting at your desk or kitchen table. Wherever it is, ensure you are comfortable, relaxed in a space with a strong internet signal and no interruptions.
4. Be Honest As Possible
Therapy is most beneficial to you if you are as honest as possible. Nothing is gained if you aren't vulnerable and open. This is not as easy as it sounds and being honest can be nerve wracking; however, try to allow yourself to open up. Being honest and open will get easier over time as trust is built in your relationship with your therapist.
5. Prepare For Your Session
Try to allow yourself a few minutes prior to your session to get situated and relaxed. Get set up with your device and ensure you have an internet connection. Take some deep breaths to help you relax and clear your mind of outside distractions. If you have specific thoughts or ideas you'd like to share with your therapist, try writing them down ahead of time to ensure you remember to bring them up in your session.
Talk Therapy with CHE
Recovery is never easy, but the sooner you begin, the easier it will be, and the sooner you will prevent further problems. If you are interested in scheduling an evaluation for teletherapy, please reach out to CHE 888-515-3834.To find a therapist and set up a telehealth appointment, use our convenient scheduling tool here.