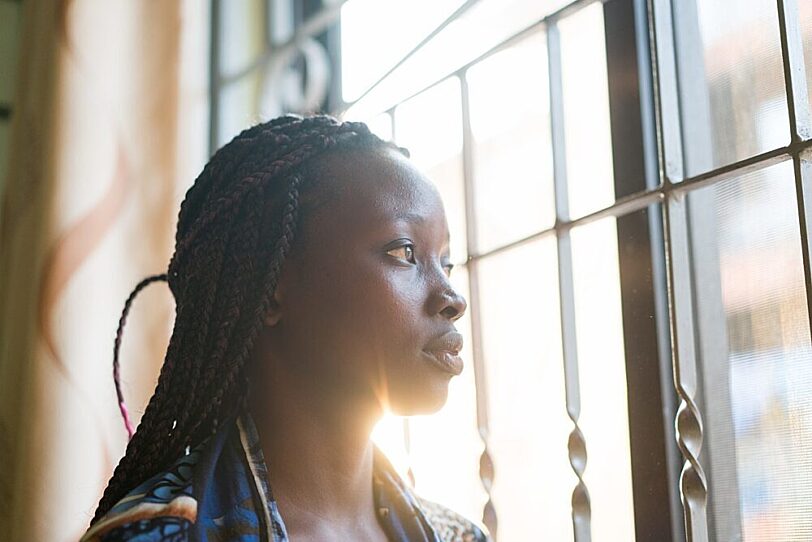 Experiencing a new or worsening mental health issue like depression or anxiety? Learn more about treatment services, types of care, and the varying professionals who can provide you services.
What is mental health 'outpatient' treatment?
Mental health outpatient treatment is a form of mental health care that allows people to receive treatment while continuing to live at home or in another non-residential setting. Outpatient treatment typically involves visiting a mental health professional on a regular basis, such as once a week or a few times a month, for therapy sessions, medication management, or other types of care.
Outpatient treatment is less involved than inpatient treatment, which requires people to stay in a hospital or other residential facility for a period of time. Outpatient treatment can be an effective way for people to address their mental health concerns and receive the support they need while maintaining their daily routines and responsibilities. Behavioral health services can take place in person or online.
What are your mental health 'outpatient' treatment options?
If you or a family member are experiencing a new or worsening mental health issue like depression or anxiety, you may be wondering about your treatment options. Mental health care terminology may seem confusing at first, but in this post we will define and discuss the various outpatient treatment services, types of care, and the varying professionals who provide them.
Outpatient Services:
Outpatient services include psychotherapy (i.e. therapy, counseling), and psychiatry (medication management) services.
Psychotherapy services (Talk Therapy):
Let's begin with psychotherapy. There are different kinds of licensed mental health professionals who provide talk therapy, which include licensed professional counselors (LPCs), licensed clinical social workers (LCSWs), psychologists (PsyDs or PhDs), and licensed marriage and family therapists (LMFTs). Typically therapists will have different specialties based on their training and clinical experience.
For instance one therapist may specialize in narrative therapy or trauma therapy and another may specialize in marriage, couples, or family therapy. It can be helpful to consider your reasons for seeking treatment and match a therapist based on your presenting concerns or treatment preferences.
When you or your family member begins therapy services, typically the first session will be an evaluation (e.g. a biopsychosocial intake). During this encounter you will answer questions such as what brings you to therapy, share about the symptoms you are experiencing, discuss current and past stressors, and your biopsychosocial history (that is, your medical, psychological and social history). You and the therapist will develop a treatment plan with treatment goals.
These will be the goals that you collaboratively work on together during your treatment journey (e.g. reducing anxiety, resolving a family conflict, etc.). Therapy is often conducted on a weekly basis (at least to start) and may lessen in frequency over time.
When you have successfully achieved your treatment goals such as better managing depression symptoms or addressing a traumatic experience, you might decrease frequency and then discharge from therapy. If you discharge and decide you need therapy again in the future, you can always reach out to start up services again.
Psychiatry services (Medication Management):
Outpatient psychiatry services typically entail psychotropic medication (medications for mood and mental health symptoms) management. Some psychiatry service providers will also provide additional supportive talk therapy services and offer recommendations for non-pharmacological interventions. Providers may include psychiatrists, but also psychiatric nurse practitioners or other trained prescribers.
They are all licensed professionals who can prescribe and manage your psychotropic medications, such as prescribing an antidepressant for major depressive disorder. Typically the first encounter is an initial evaluation or intake. During this meeting, you will discuss your concerns, psychiatric history, etc.,and the provider will make a diagnosis and determine psychotropic medication recommendations.
After that, you will likely attend scheduled follow up appointments, typically every 1-3 months or at the cadence recommended by your provider, to monitor the medication efficacy, your symptoms, and how the medication(s) is working for you. It may take time and trial and error to find the best and most effective medication regimen that works for you. Follow-up medication management meetings are typically brief, lasting about 15 minutes.
It's important to note that an individual can have both an outpatient psychiatry and psychology service provider.
When outpatient therapy and psychiatry services are not enough and a person begins experiencing overwhelming anxiety, depression, or is in crisis, other more intensive mental health care treatment options may be more appropriate.
Intensive outpatient program:
Intensive Outpatient Programs (IOP) are treatment programs that address a wide range of mental health issues such as depression, anxiety, eating disorders, and even substance use disorders. These programs do not require 24/7 supervision like residential or inpatient hospitalization, but are a higher level of care than outpatient therapy and psychiatry.
IOPs are short term treatment programs that include individual therapy and group therapies to treat a person's acute symptoms and help them adapt to their communities and families and return to their baseline level of functioning.
IOPs consist of 6-9 hours of treatment a day, usually 3-5 days per week, and lasts a few weeks (HNFS). IOPs are a limited benefit and require medical necessity and insurance approval. IOPs allow a person to go about their day to day life and routine in an outpatient setting while addressing their heightened symptoms without requiring a partial hospitalization program, residential treatment, or inpatient hospitalization (American Addiction Centers, 2022).
Partial Hospitalization Program:
A Partial Hospitalization Program (PHP) is similar to an IOP; however, it's a higher level of care than an IOP. PHPs are an appropriate setting for crisis stabilization and can be a step down from inpatient hospitalization. It's a short-term benefit in an outpatient setting. PHPs are structured, intensive treatment programs that include individual therapy, group therapy, coordination of care, medication management services, and crisis services (HNFS).
PHPs usually consist of 5-7 hours of treatment per day, 3-5 days per week, and are typically offered in a clinical setting, such as a hospital, mental health clinic, or community center. They are designed to help individuals stabilize their symptoms and develop the skills and coping mechanisms needed to manage their mental health condition.
PHPs are often recommended for individuals who are experiencing a mental health crisis, are struggling to manage their symptoms in traditional outpatient treatment, or are transitioning from inpatient treatment to outpatient care. They can be an effective treatment option for a variety of mental health conditions, including personality disorders, mood disorders, anxiety disorders, and psychotic disorders.
Mental Health Services Online
Mental health online services provide mental health treatment and support to individuals who are not residing in a hospital or other inpatient setting. These services may be provided through a variety of online platforms, such as video chat or telephone. They are typically provided by mental health professionals, such as psychiatrists, psychologists, and licensed therapists.
Online psychological services can be helpful for individuals who may have difficulty accessing traditional in-person mental health care due to factors such as geography, mobility limitations, or time constraints. They can also be an option for individuals who prefer the convenience and privacy of receiving care from home.
Online depression therapy, online anxiety therapy, and online trauma therapy are common types of online therapy that are delivered through the internet. Online depression therapy involves working with a mental health provider to identify the causes of your depression, develop coping skills, and learn techniques to manage your symptoms. Online anxiety therapy can involve similar techniques but focused on reducing anxiety and increasing relaxation. Finally, online trauma therapy helps individuals process and heal from past traumatic experiences.
Finding a Provider
Mental health outpatient treatment options provide individuals with the opportunity to receive care and support for their mental health needs while continuing to live their daily lives. For those considering psychological services, online therapy offers affordable, convenient, confidential, and accessible care to help individuals overcome a variety of mental health concerns and improve their quality of life.
CHE Behavioral Health Services provides comprehensive and compassionate online therapy for a wide range of mental health conditions. Our mental health services online accept most major insurances and offer affordable self-pay care plans and options. We offer secure virtual talk therapy and medication management in the comforts of home at your convenience.
To learn more about mental health online services at CHE, please call 888-515-3834. We are ready to talk, and ready to listen.
Written by: Makenzie Pacubas, MSW, LCSW. Makenzie is a clinical social worker who has worked in the mental health field for over a decade and now works in clinical quality assurance with CHE Behavioral Health Services. Makenzie lives in Missouri with her husband, Justin, and their two pets. She likes to exercise, read, get outdoors, and try new restaurants with her husband.
References:
"Intensive Outpatient Program for MH/Substance Use Disorder." Health Net Federal Services, https://www.hnfs.com/content/h...;
Intensive Outpatient Program (IOP): What Is It & Find IOPs Near Me." American Addiction Centers, March 30, 2022, https://americanaddictioncente...;
"Partial Hospitalization Program (PHP)." Health Net Federal Services, https://www.hnfs.com/content/h....