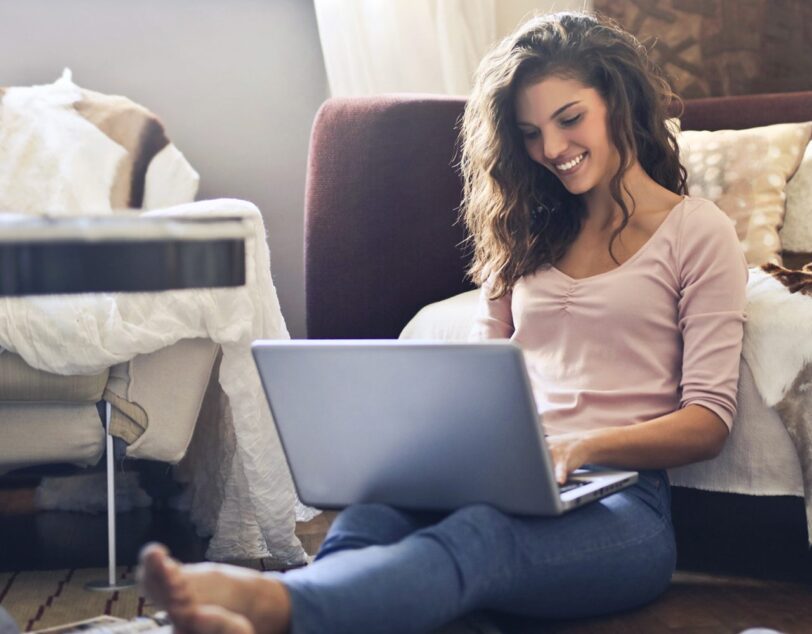 CHE providers utilize video software to connect with patients to provide online therapy and medication management services from the comfort of the patient's home.
In the last few years, people around the world have been experiencing an extremely challenging and stressful time. Given the unknown timeline of the COVID-19 virus, many of us have felt vulnerable, stressed, and isolated from friends and family. With 45% of Americans reporting that stress and worry over the virus negatively impacted their mental health, mental illness has become a major concern.
With the lockdown measures of 2020 and an increased concern for social distancing, the demand for telehealth has skyrocketed. During this troubling time, telehealth therapy has also gained popularity, providing comfort and connection for people struggling with their mental health.
What are Telehealth Services?
Telehealth services are changing the way physicians and clinicians access and treat patients all over the world. Utilizing various digital devices, healthcare professionals are able to communicate and manage the health of the patient from virtually anywhere. CHE providers utilize video software to connect with patients to provide online therapy and medication management services from the comfort of the patient's home.
How Telehealth Works
Using digital communication technologies like computers and mobile devices, patients can access healthcare remotely from wherever they are located. Our HIPAA compliant process and licensed psychologists make it easy, safe, and confidential for patients to connect for psychotherapy sessions. By simply clicking a link, patients are connected to their provider.
Who is Telehealth for?
Telehealth is easily accessible making it universally beneficial, particularly for behavioral health. Research consistently indicates telehealth services are just as effective as traditional in-person therapy for many mental health conditions. 
Generally, telehealth is a great option for busy individuals with limited availability, for those looking for ease of access to quality mental health services, and for those who simply prefer the privacy of their own home for psychotherapy sessions. Conditions that are not appropriate for CHE's telehealth services are those who are actively suicidal.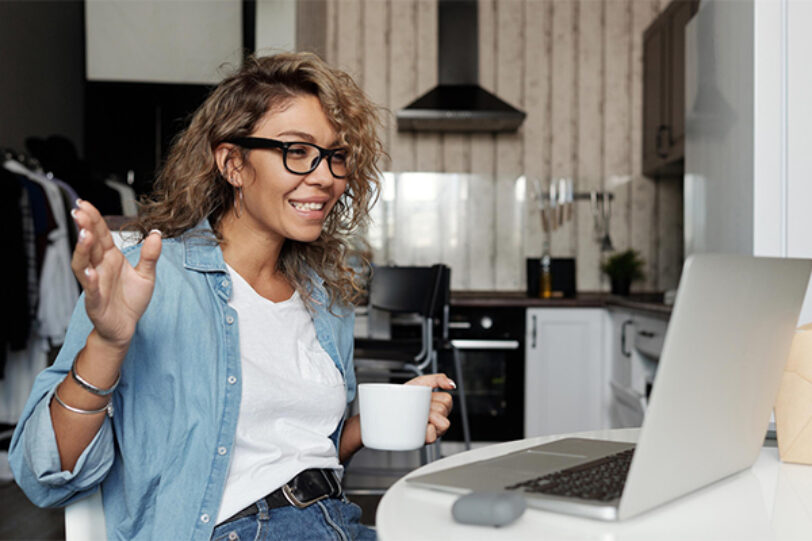 What are the Advantages of Telehealth Therapy?
Prioritizing your mental health has numerous benefits. Just like our physical health, maintaining our mental health is essential for optimal performance, happiness, and quality of life. If your mental health declined during the pandemic, you are not alone. To get back on track, consider the following benefits of telehealth therapy.
Telehealth is Accessible
In the past, mental health care has not always been readily available. Many people do not have access to counselors in their area or none who accept their insurance. Others may have physical conditions that make it difficult for them to get to an office. However, with remote health care, people can receive high-quality mental health services from the comfort of their homes.
Telehealth is More Convenient
When you have a busy schedule, making it to a counseling appointment can be challenging. Many people work, go to school, or take care of family. Online mental health counseling, however, allows individuals to eliminate travel and save time. With telehealth services, people can fit counseling sessions into their schedules much easier since they do not have to worry about commuting to a physical location.
Telehealth is More Comfortable
Mental health counseling can be intimidating. The thought of being vulnerable in an unfamiliar place can be uncomfortable for many. For this reason, online counseling has grown significantly over the years. People can have therapy sessions wherever they feel most comfortable. Feeling more comfortable at home can also help ease anxiety and allow one to open up more easily to a therapist.
Telehealth is Affordable
Cost is often a major factor in preventing people from seeking mental health treatment. Fortunately, many online therapy programs are now more affordable than ever. In addition, many insurance providers are now covering online therapy due to the COVID-19 pandemic. More affordable therapy options and expanded insurance coverage may also allow individuals to be seen more frequently.
You Can Do Therapy on Your Terms
As telehealth therapy becomes more accessible, it also becomes easier to do on your own terms. Online platforms allow you to schedule appointments easily. Therapy sessions can be attended from anywhere that has internet service. 
You can now work appointments into your lunch break, while at home, or even on weekends. With telehealth therapy programs, you also gain access to a whole network of mental health providers to choose from. With technology, counseling has entered a new era - one that will remain beneficial long after the pandemic is over.
When Should I Seek Telehealth Therapy?
Life can be difficult, especially when you are stressed, experiencing life changes, or feeling pressured by your responsibilities. While not all struggles are caused by mental illness, knowing the warning signs can help you identify when you or a loved one may need assistance.
General warning signs that indicate the need for therapy or telehealth services include:
Excessive sadness, anxiety, or fear
Frequent anger or irritability
Problems with concentration or learning
Extreme mood swings
Isolating yourself from friends or family
Avoiding social settings
Changes in sleeping or eating habits
Relationship problems
Physical symptoms, such as chronic pain, insomnia, or digestive issues
Substance abuse
Self-harm or suicidal thoughts
If you are experiencing any of the symptoms listed above, you might consider scheduling an appointment with one of our healthcare providers who can provide relief and a diagnosis using telehealth.
Finding The Right Telehealth Provider
Choosing a mental health counselor requires consideration of many factors, some of which may be more important than others. To find the right therapist, ask yourself what factors are most critical, and use those answers to narrow down your search.
The following questions will assist you in determining which therapist is best for you:
What are your credentials?
What is your experience in mental health therapy?
Do you have a specialty?
What forms of online communication do you use?
How long are therapy sessions?
What appointment times are available?
What therapeutic techniques would you recommend for my condition?
What can I expect during therapy sessions?
How many sessions do you think I will need?
Do you take health insurance?
How much do therapy sessions cost?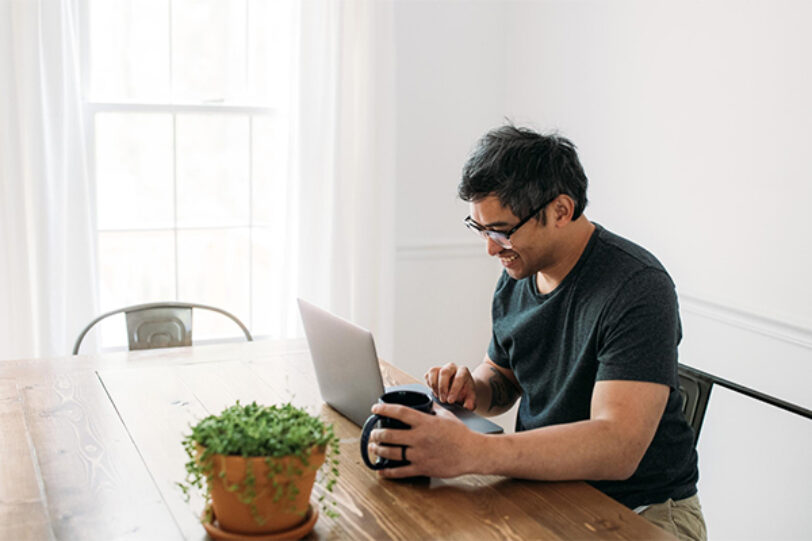 Preparing for Your First Telehealth Appointment
If you're considering telemedicine and feel nervous about your first session, you're not alone. For those who don't have much experience using technology, telehealth may feel intimidating. It can also be uncomfortable opening up to someone new. For those who would like to participate in telehealth but are concerned about roommates or family members overhearing their sessions, privacy may also be an issue.
Using the following tips, individuals can overcome potential barriers to receiving telehealth services and feel more prepared for their first session.
Get comfortable. It is important to feel at ease during your telehealth session. Prepare a quiet place for yourself with blankets, pillows, a drink, and tissues, just in case. Choose a room where you won't be disturbed or heard. If you live with others, ask them not to interrupt you during your session.
Make sure your technology is working. Whether you're using a computer, tablet, or phone, make sure your device is fully charged and has a working camera. To improve sound quality and maintain privacy, consider using headphones or earbuds. Finally, be sure you have the necessary links to attend your session before you begin.
Be open. It's okay to tell your therapist if you feel nervous. Meeting someone in a new environment can sometimes be uncomfortable and cause anxiety. If you have any reservations or concerns, they are very normal and are actually excellent topics to discuss during your first session.
Write things down. In times of stress, it's not uncommon for our minds to wander. Consider keeping a list of topics you want to discuss during your telehealth session. Having this on hand can help you avoid missing important points you want to go over.
Authenticity is key. Don't feel pressured to make your house perfect. The goal of therapy is to connect with real people. Just like you, your therapist is human, and many of us are juggling a lot. When speaking with your therapist, you might hear their dog or children in the background. Therapy is not about looking good, so there's no need to dress up or worry about your home. Being vulnerable and human is healing.
Take a deep breath. Before your telehealth session, try to relax. Incorporate deep breathing exercises, meditation, or light stretching to help you calm down. Try to put any stress from the day behind you and focus on your therapy. This should be a time just for you.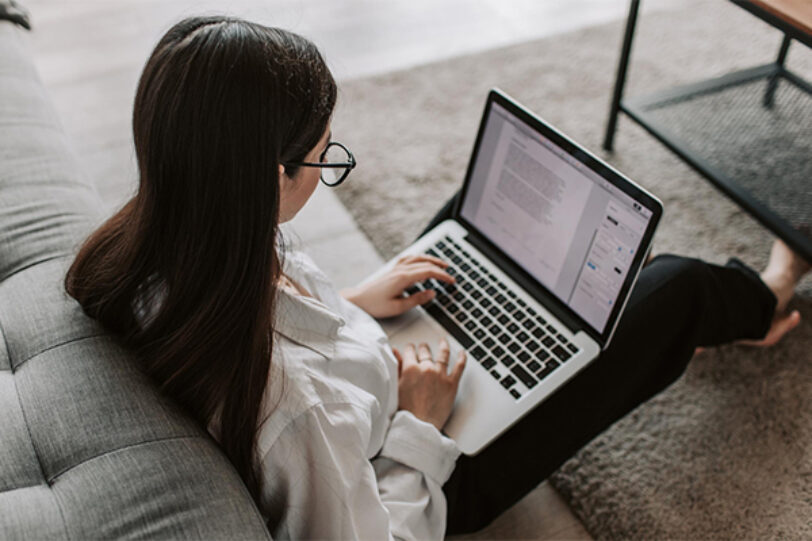 Telehealth Therapy at CHE
The last few years have been difficult for us all, and many have felt their mental health affected. If you have avoided seeking help due to a busy schedule or lack of mental health services in your area, you may want to consider telehealth therapy. Not only is online therapy convenient, it offers effective care for a wide range of mental health conditions.
At CHE Behavioral Health Services, our providers utilize video software to connect with patients to provide online therapy and medication management services from the comfort of the patient's home. With a network of over 900 providers, patients can easily find a therapist who meets their needs and schedule appointments conveniently.
Have questions about scheduling a virtual consultation or insurance? We're here to help, please contact us with any questions 888-515-3834. We are ready to talk, and ready to listen.