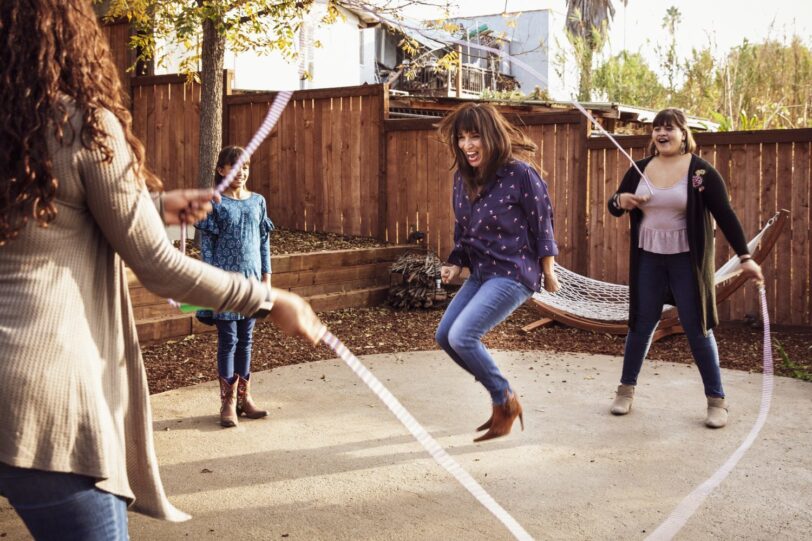 We all know how important play is for a child's learning and development, but having fun is actually important for the overall well being of adults, too!
We all know how important play is for a child's learning and development, but having fun is actually important for the overall well being of adults, too! Unfortunately, with our adult work and family responsibilities, daily routines and tasks, play often gets knocked down to the bottom of our priorities - or sadly, it's not a priority at all.
But play is an important part of our general wellness. Research shows that play has important benefits for adults, including reducing stress levels, increasing positive experiences, promoting creativity, and stimulating the mind. More and more workplaces are realizing the benefits that play can have for productivity, sparking new, innovative ideas and solving problems.

In an article from The NY Times called, "How to Add More Play to Your Grown-Up Life, Even Now" by Kristin Wong, she discussed how, as adults, we tend to think of play as unproductive, silly and a waste of time - but that's what makes it so important!
Play is a break from our adult responsibilities, caregiving and the monotony that can come from our everyday lives.
Wong described that play can be planned or we can engage in it spontaneously with short, "micro-moments" throughout the day such as...
Dancing to a song while cooking
Belting out your favorite lyrics on the way home from work
Playing with your pet on your lunch break


I appreciated the part of the article that introduced me to different play styles. I had never thought of play that way- that I may prefer a certain type of play over another and maybe I'd have even more joy in my life if I was doing my most preferable play style more often. Thinking about it now seems obvious, but it was a mental shift for me.
Every one of us has one or more play styles that spark the most fun and joy for us.
Here are a few examples:
Intellectual play- such as board games, word puzzles, computer games, card games.
Active play- such as playing a sport, playing tag with your kids, playing with your pet, martial arts, etc.
Lighthearted play like dancing, singing, improv, or karaoke.
Creative play such as art, cooking, building, crafts.
And there's solitary play, other directed play, parallel play, etc.
Reading about play styles helped me think of play in a new way. I was able to reflect on ways I had the most fun as a kid, and I concluded that I really enjoyed active play around others doing things like climbing trees, playing in creeks, riding my bike, playing hide and seek, tag, playing sports, and dancing. Those were the activities that I remember having the most fun. I realized that even though I exercise regularly, I need to incorporate actual active play activities or micro-moments in my life more often.
We all inherently need and deserve more joyful, fun experiences. And we can all benefit from play. So what's your play style?
Quotes about play:
"Play keeps us vital and alive. It gives us an enthusiasm for life that is irreplaceable. Without it, life just doesn't taste good" -Lucia Capocchione
"Work consists of whatever a body is obliged to do. Play consists of whatever a body is not obliged to do." -Mark Twain
"We don't stop playing because we grow old; we grow old because we stop playing." -George Bernard Shaw
Here's a Ted Talk about the importance of play. https://www.ted.com/talks/yolonda_tyler_the_importance_of_play_in_adulthood_and_childhood


Makenzie Pacubas, MSW, LCSW
CHE Quality Assurance Associate
Makenzie is a clinical social worker who has worked in the mental health field for over a decade and now works in clinical quality assurance with CHE Behavioral Health Services. Makenzie lives in Missouri with her husband, Justin, and their two pets. She likes to exercise, read, get outdoors, and try new restaurants with her husband.
Reference: Kristin Wong, 2020. "How to Add More Play to Your Grown-Up Life, Even Now." The NY Times. Website: https://www.nytimes.com/2020/08/14/smarter-living/adults-play-work-life-balance.html