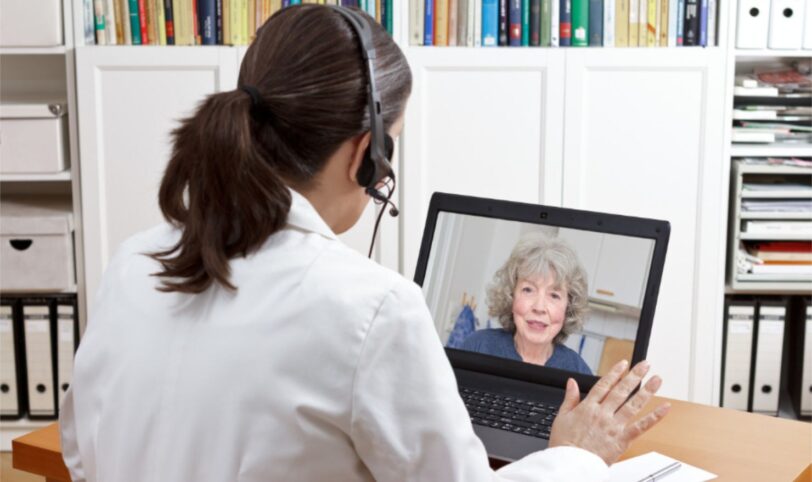 Announcing CHE's telehealth platform! which offers a user-friendly online solution to patients seeking remote mental health services.
Launch Accelerated to Address Increased Need to Treat Isolation, Depression and Anxiety Amid COVID-19 Outbreak
NEW YORK, April 14, 2020 – CHE Behavioral Health Services ("CHE" or the "Company"), a leading provider of mental health services, today announced the launch of its innovative telehealth platform, which will offer virtual mental health services to patients across the country. The Company – which has exclusively provided behavioral health services in Skilled Nursing Facilities ("SNF") historically – is expanding its services to adults over the age of 21 in response to increased feelings of isolation, depression, and anxiety resulting from the COVID-19 pandemic.
Founded in 1995, CHE has built a strong reputation for providing best-in-class psychotherapy services to residents in senior care facilities. Today, CHE employs more than 700 psychologists, psychiatrists, nurse practitioners, and related mental health professionals with expertise in psychological assessment, neuropsychological testing, medication management, and major psychotherapeutic modalities. CHE has more than 1,200 facility partners across the country and provides more than 800,000 patient treatments annually.
CHE's telehealth platform, which has been in development for more than three years, offers a user-friendly online solution to patients seeking remote mental health services. Given recent developments related to the COVID-19 pandemic, CHE accelerated the launch of its general public outpatient telehealth clinic, which serves a wider range of adults, including medical practitioners, healthcare providers, social workers, and staff at SNFs who are on the frontlines of the public health crisis. Proprietary resources such as instructional and training programs are available online for both providers and patients.
"Understanding the importance of these services and the role they play in improving the quality of life for patients, our team has dedicated significant time and resources to building this platform for the future. We recognize that now, more than ever, people across the country are in need of an accessible way to treat feelings of isolation, depression and anxiety to supplement in-person access to healthcare providers," said Michael Lawler, Chief Executive Officer of CHE. "The entire U.S. population is experiencing the impact and stress of COVID-19 while the healthcare system is absorbing an unprecedented shock to its operations. The current need for alternative mental health services is dire."
Mr. Lawler continued, "Our virtual platform offers access to critical services anywhere, while providing flexibility for behavioral health professionals. While originally designed to cater to some of the most isolated populations – like those in remotely located nursing homes – the platform is essential for so many more in today's environment. We are excited to be part of the next wave of mental health solutions and look forward to continuing to pave the way for more patients to benefit from telehealth services."
"The location of mental health providers should not stand in the way when we have the tools to provide patients across the country with this critical care," said Dr. Julie L. Futrell, a Clinical Psychologist and Associate Clinical Director of CHE. "There has been a seismic shift as people have become more aware of alternative ways of obtaining mental health services and the positive impacts these services can have on a patient's life. With today's launch, we will be able to serve customers in eight states immediately, including New York, New Jersey, Pennsylvania, Connecticut, California, Georgia, Tennessee, and Kentucky and will be launching in Texas, Florida and Kansas within the year. As we look to onboard more professionals and expand our presence, our capacity to provide mental health services will grow to more states in the coming weeks."
For additional information about CHE's telehealth offerings or to sign up as a patient or provider, please visit www.cheservices.com.
CHE Behavioral Health Services
CHE Behavioral Health Services is a leading provider of mental health services since 1995. Licensed psychologists, psychiatric nurse practitioners, and licensed clinical social workers employed by CHE are assigned to over 1200+ skilled nursing facilities, assisted-living residences, adult day care, and rehabilitation centers. We provide individual psychotherapy, psychological and neuropsychological assessment, and behavioral medicine services to residents at these sites.
Media Contacts:
CHE Behavioral Health
Vickey Montez
[email protected]