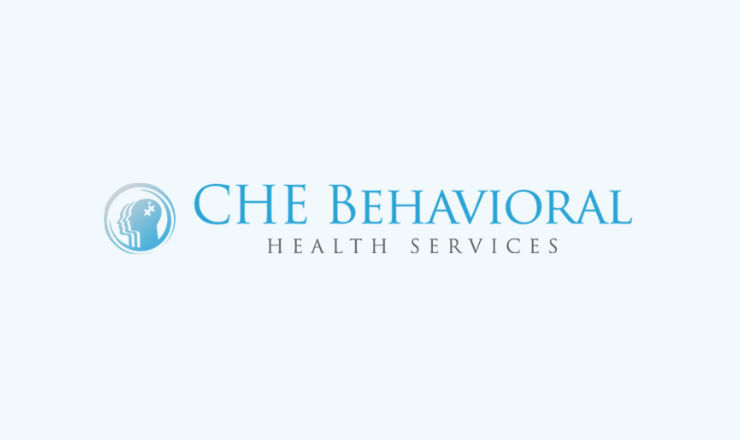 CHE's advice is to keep ease of use and access top-of-mind to overcome these barriers to providing quality care. Specialty provider organizations need "out of the box thinking" on how to best leverage the technology based on the needs of the population.
Program Overview
CHE Behavioral Health Services (CHE) provides mental and behavioral health services in long-term care facilities and outpatient services through telehealth. In 2020, CHE fully launched its telehealth platform to expand access to mental and behavioral health care in response to the COVID-19 pandemic.
As a result of a 2018 pilot project, the organization was able to quickly scale up the initial pilot to fully extend virtual services into nursing homes and long-term care settings. However, CHE also saw the opportunity to leverage the platform and expand its outpatient services to skilled nursing facility patients and staff, as well as any individual above age 21, including families, frontline caregivers, and those in the general public who need mental health and related support services.
Headquartered in Brooklyn, New York, the organization's current geographic reach spans eight states including New York, New Jersey, Pennsylvania, California, Georgia, Tennessee, Kentucky, and Connecticut. In 2019, CHE served approximately 110,000 consumers. As of July 2020, CHE is serving 140,000 consumers, including long-term care residents, frontline caregivers, and individuals and families.
Program Model
Rather than taking a "patchwork approach to care," CHE's 700 clinical professionals are employees, not contracted professionals. The psychologists, social workers, psychiatrists, nurse practitioners, and related mental health professionals are consistently trained and oriented to CHE protocols and methods, allowing them to provide a consistently high level of care. CHE's trained professionals treat anxiety, depression, adjustment disorders, psychosis, and behavioral disturbances. In addition, they provide behavioral interventions for medical problems such as non-compliance, hypertension, chronic pain, diabetes, cancer, and obesity.
CHE has also worked diligently to make accessing virtual care quick, using a simple three-step process. Using the online portal, consumers can click on their selected state and select their insurance carrier, and the platform auto-populates to clinicians providing services in that particular state. The consumer can access the health care professionals' bios—with pictures—to get a sense of connectivity. In addition, the consumer can select a health care professional by matching with their linguistic preference—from English and Spanish to French Creole, Cantonese, Russian, and Yiddish.
For 2020 and 2021, CHE has increasing expectations, realizing their virtual reach "opens up to numerous possibilities—unlimited opportunities and geographies" to pursue their goal of "providing care anywhere, to anyone who has a tablet or a computer." For example, CHE is looking to extend its virtual reach into Maryland and Delaware, while also setting up several pilot projects. The first, with a dialysis provider organization to provide intervention and support services for individuals with chronic diseases (e.g., non-compliance, trauma, psychological support). The second, a pilot program to provide follow up mental health services to residents who are discharged. For perspective, in 2019, CHE discharged over 100,000 individuals from skilled nursing facilities and was not able to easily provide behavioral health follow up for individuals with a short-term stay. However, former residents who recover from a fall, slip, or physical trauma often have associated psychological trauma even after they are discharged.
Population Served
Through its more than 700 clinical professionals, CHE contracts with 1,200 skilled nursing facilities, totaling 165,000 beds. CHE provides mental and behavioral health services to residents of nursing homes and long-term care facilities, as well as outpatient services to skilled nursing facility patients and staff, and any individual above age 21.
Program Performance & Outcome Metrics
According to an analysis of customer satisfaction surveys, the organization went from an average of 4.6% to 4.9%. While CHE is in the process of tracking clinical outcomes, the use of the platform is still too early to report meaningful data.
Program Fees & Funders
CHE has contract agreements with 15 insurers in New York to cover telehealth benefits, including the majority of the city's major carriers, and seeks to partner with many of the large payers in the states they practice in. For long-term care, 72% of individuals are covered by Medicare, 2% are covered by Medicaid, and 26% are covered by commercial insurance. For outpatient services, 84% are covered by commercial insurance, 8.2% are covered by Medicaid, and 2.2% are covered by Medicare.
Approximately 43.2% of CHE's telehealth referrals come from insurance companies as an established "provider of choice" due to the organization's large scale and availability. Without qualifying insurance coverage, a therapy telehealth session costs $99 for 45 minutes.
Program History
At the end of 2018, CHE conducted three pilot programs to test and utilize its telehealth platform in the nursing home and long-term care settings to provide mental health services. CHE initially deployed the virtual service in rural areas, where telehealth visits were reimbursed by Medicare, but was limited in terms of reimbursement and restrictions on geographic service areas.
Successes, Challenges & Advice To The Field
The organization was "faced with an overnight reality that required addressing two competing demands—an increased need for mental health services and a decrease in the ability for clients and patients to access care."
The most notable challenge is the uncertainty and lack of clarity surrounding ongoing waiver rules. In addition, the nursing home environment itself also presents as a challenge. There is a common misconception that telehealth is simple and easy to use, simply because it is more convenient. However, for specialty populations in long-term care settings, it's important to keep the logistics in mind when figuring out how to bridge the gap between an individual that is bed bound in the facility and their use of the electronic medium that is available to them. There were several challenges. They noted, "Getting tablets into nursing homes is a challenge, having a staff member go from patient to patient with the device is overwhelming while they try to provide care, and there may not be additional staff in place."
CHE's advice is to keep ease of use and access top-of-mind to overcome these barriers to providing quality care. Specialty provider organizations need "out of the box thinking" on how to best leverage the technology based on the needs of the population. Creating "IT runners" or "telehealth techs" to run the device from bed to bed, while ensuring proper sanitation after each use quickly allowed CHE to overcome those barriers to care. "These solutions were born out of necessity, desire, and an ability to continue to provide care to our consumers."