The most
thoughtful gift of all
Show a friend or loved one how much you care with a CHE gift card.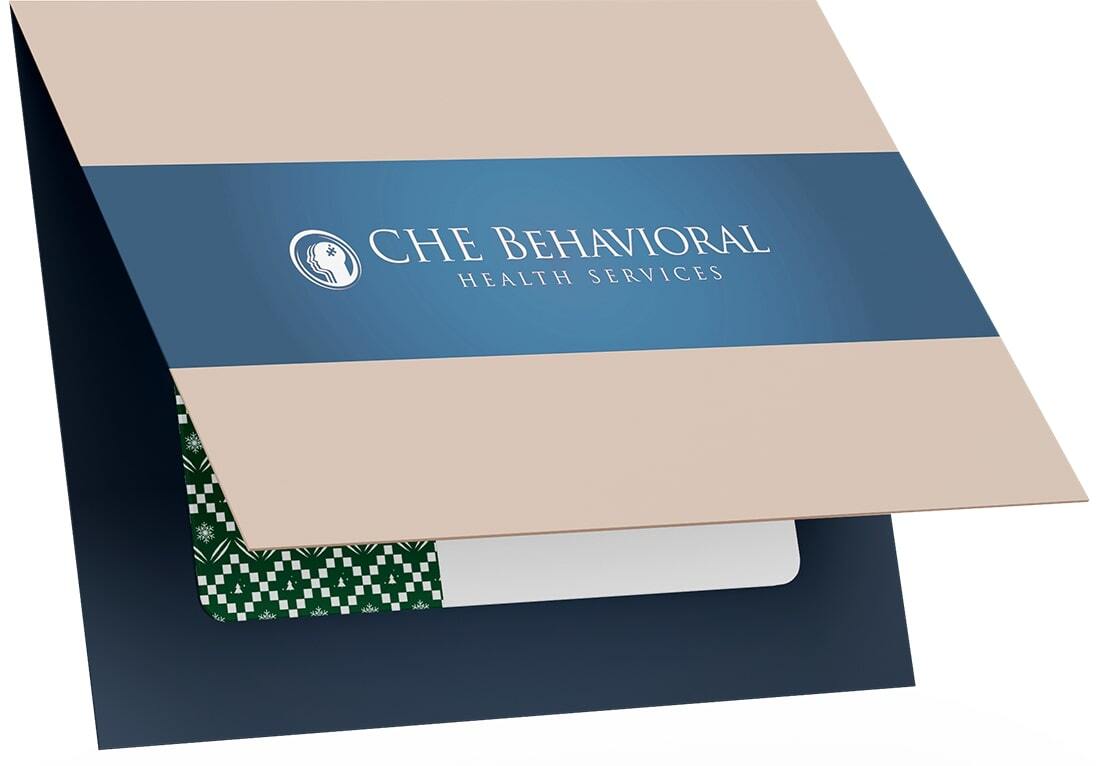 How it Works
We make it simple for your friends and loved ones to use your gift.
Pick Denomination
Choose how much you'd like to send in your gift card.
E-Mail Gift Card
Your loved one receives their gift card via e-mail with your personalized message.
Start Therapy
They start enjoying your gift to reach their best self.
Gift Card FAQ
CHE Behavioral Health Services partners with trained, licensed, and accredited psychologists, psychiatrists, and clinical social workers with extensive experience diagnosing and treating mental health issues. Their specialties include depression, anxiety, grief, adjustment disorders, psychosis, disruptive behavior, relationships, and family counseling. Our therapists also work with patients to evaluate cognitive abilities, manage chronic pain, and develop stronger social and communication skills.
When you purchase your card, you choose how much money you would like to gift your loved one. Money will be deducted for each session. Once the funds on the card have run out, your loved one can decide whether to continue sessions on their own.
A typical session ranges from $129-$300, depending on the problem your loved one is facing.
Before their first session, we reach out to our patients with a questionnaire that helps us understand their history. After we've reviewed their answers, they'll be matched with a therapist who we think best fits their background. If your loved one isn't happy with their therapist, they can switch at any time.
No, we only offer psychology services for our gift card program.
Gift cards are non-refundable.
Yes, gift cards will expire if unused 6 months after date of purchase.
We will engage the recipient after the allotted sessions are utilized.
Recipient must live in one of the following states: GA, TN, KY, NJ, NY, CA, TX, FL, CT, NC, SC, KS, PA, WA