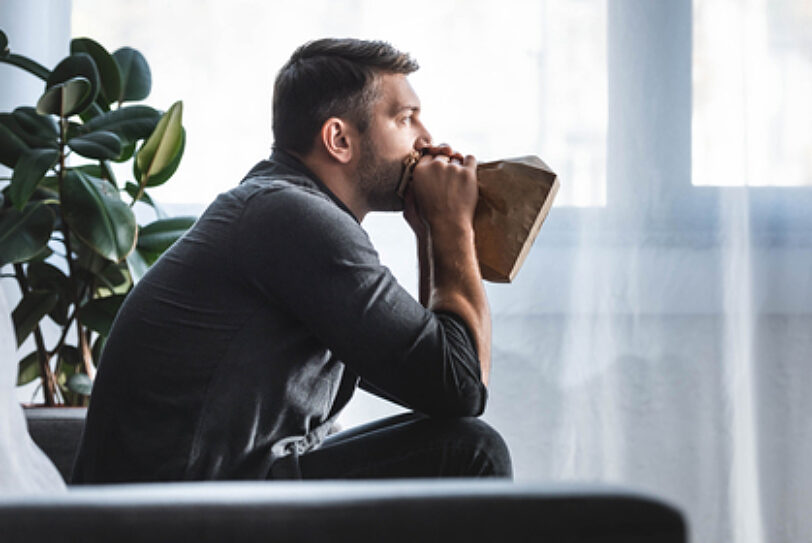 Do you want to learn more about online anxiety therapy? Here are some pointers if you are new to or transitioning to online therapy.
While therapy is designed to bring positive change, starting therapy for the first time can be overwhelming. Many people are unsure what to expect from their first counseling session. Others may feel apprehensive about opening up to someone new. The thought of confronting your emotions and being vulnerable can also be anxiety-inducing.
While feeling nervous about your first therapy session is normal, it's important to talk openly and honestly with your therapist. For mental health professionals, the first therapy sessions are crucial in getting to know their patients, building trust, and establishing rapport. Following the steps below, individuals can feel more prepared and comfortable for their first session.
Know What to Expect During Your First Telehealth Session
If you are not comfortable with technology, you may feel nervous about attending telehealth therapy. However, understanding what to expect and preparing beforehand can help reduce your anxiety before your first session.
Unlike traditional therapy, teletherapy takes place remotely through video chat or a phone call. Therapy sessions are conducted on a HIPAA-compliant platform, ensuring your personal information is kept private. As with in-person therapy, you will meet one-on-one with a licensed mental health professional.
Your first few sessions are about getting to know one another. Your therapist will ask about your concerns and reasons for seeking therapy. They will likely ask about your medical history and any goals you hope to achieve. During this time, it's also important to ask any questions you may have about therapy and what to expect.
To reduce your anxiety about using technology, practice using the therapy platform beforehand. Ensure you know how to access your session and have the links needed. Check that your camera works and your device is fully charged. Give yourself plenty of time before your first few sessions to get set up and logged in.
If you feel uneasy about talking with your mental health provider over a screen or on the phone, here are some tips to help:
Choose a quiet room where you will not be distracted.
Wear headphones to block out any background noise.
Move to a location where others won't hear your conversation.
Keep a notebook handy for taking notes, as it can be difficult to remember things when talking over a screen.
Take it easy, as both you and your therapist might need time to get used to talking online.
Be Open And Honest
Disclosing personal information to someone unfamiliar can be nerve-racking. Nevertheless, your therapy may be ineffective if you aren't honest and open with your therapist. Not being open with your therapist could also lead to a misdiagnosis or inappropriate treatment. In some cases, they may even think you no longer need treatment.
Feelings and behaviors should not be sugar-coated. Whenever you feel anxious, remember that you're in a safe environment and your therapist will not judge you. Being upfront about your anxiety may even help break the ice and make the rest of the sessions more pleasant.
Schedule Your Appointment at a Convenient Time
If you haven't been to therapy before, you may not know what to expect during and after a session. Following a session, some people feel energized and ready to return to work or school. Other people, however, may require time to process their feelings and thoughts following therapy.
For your first visit, choose a time when you don't have anything scheduled afterward. You may even want to consider taking a day off. Giving yourself plenty of time will allow you to process any difficult emotions that may arise following your first therapy session. In contrast, you may find therapy refreshing and helpful in regaining motivation. Consider each scenario and schedule your first appointment accordingly.
If you are nervous, give yourself plenty of time before your session. Take some time to prepare yourself for therapy, letting your body and mind rest before speaking with your therapist. Meditation, breathing exercises, and light stretching can be beneficial for relaxation. If you are already feeling anxious about therapy, don't add more stress by running late or being distracted.
Set Realistic Expectations
While therapy can be highly effective in treating mental illness, it is not a miracle remedy. Expecting to have your problems solved right away during your first few sessions will only lead to disappointment. Instead, set realistic goals for what you hope to gain from therapy. 
Try to be specific about what you want to accomplish in therapy. This could include repairing a relationship with a family member, reducing your anxiety throughout the day, or drinking less alcohol. Setting specific goals will help you manage your expectations and understand that therapy often takes time and effort.
Although therapists are trained professionals, they are still human. A therapist cannot provide all the answers, but he or she can help you navigate your emotions. Successful treatment requires you to be an active participant in therapy, stay consistent with attending appointments, applying what you learn in therapy.
Take Your Time
Confronting emotions and discussing personal matters are not always easy. Opening up to your therapist may trigger unanticipated emotions or memories. This can sometimes be overwhelming and catch you off guard. When going into your first therapy session, remember that it's OK not to share all of your feelings right away. Let your therapist know if you're not ready to talk about your most painful thoughts and feelings.
The first sessions of therapy should be about establishing trust and comfort. Set boundaries and go at a pace that feels most comfortable for you. Let your therapist know if you feel uncomfortable talking about something or begin to experience difficult emotions. They are there to support you and help you work through negative emotions as they arise.
Feel Free to Ask Questions
Make a list of questions you may have about therapy before your first session. If you have questions about billing or insurance, don't hesitate to ask. As a way to ease your anxiety and build trust and confidence in your therapist, inquire about their experience, counseling style, what treatments they recommend for your condition, and anything else that comes to mind.
It's important to remember that there are no wrong answers in therapy. It's unlikely that your therapist will have all the answers, but they can help guide you in the right direction. Asking your therapist questions contributes to building rapport, which is crucial to developing a strong patient-therapist relationship.
The following questions may help in getting to know your therapist and what to expect during therapy sessions:
Do you take my insurance?
How much will therapy cost?
What are your credentials?
Do you have any experience with mental health issues similar to mine?
How many sessions will I need?
What therapies would you recommend for my condition?
What should I do between our sessions?
Remember That Everything is Private
Despite growing awareness of mental health disorders, stigma still surrounds getting treatment. As a result, some people avoid talking about their struggles and may hold their emotions in. Unfortunately, due to mental health stigma, some may feel ashamed about mental illness which can prevent them from seeking help. However, it is important to remember that everything you say in therapy sessions remains confidential.
Unless your therapist has reason to believe that you may be of harm to yourself or others, your information cannot be shared. The details you share with your therapist remain private until you are ready to share them with others.
It's OK to Change Therapists
Creating a strong relationship between the patient and the therapist is the key to successful therapy. It is dependent on trust and comfort. Nevertheless, it is OK if you don't feel comfortable with the first therapist you meet. To achieve the improvements you desire, you need a therapist you feel comfortable opening up to.
Listen to your gut. Make a change if you feel they are not the right fit for you. It's important, however, to see a therapist for at least a few sessions before making a decision. Breaking the ice and building trust often takes time.
Feel Proud of Yourself
The decision to attend therapy is a big step in itself. You have acknowledged that your mental health is a concern and are prepared to take steps to improve it. Meeting with a therapist and discussing your personal issues takes courage. While you may be anxious about your first visit, it's important to recognize and appreciate taking this first step.
Anxiety Care with CHE
Going to therapy is a big decision that requires a lot of courage. Even if you've scheduled an appointment, you may still feel anxious about counseling. While therapy can sometimes be intimidating, remember that your therapist is there to support you.
CHE Behavioral Health Services offers a wide range of treatment options for managing anxiety, depression, grief, and other mental health concerns. With a network of over 900 mental health providers, we provide convenient and affordable care to help you overcome life's challenges and enjoy life to its fullest.
For more information about mental health care at CHE Behavioral Health Services, please call 888-515-3834. We are ready to talk, and ready to listen.