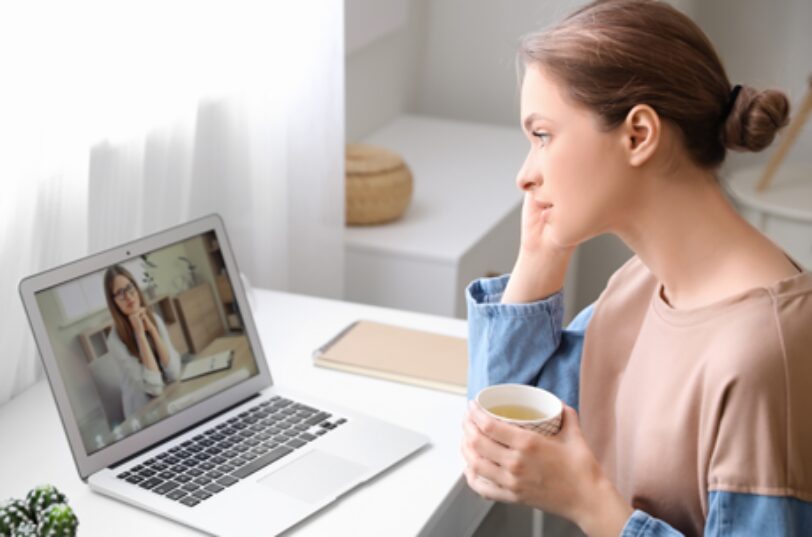 Individual Psychotherapy is a joint process between a therapist and a person in therapy. This article will help in clarifying and understanding various aspects.
In recent years, mental health issues have been on the rise in the United States. According to the National Alliance on Mental Health, mental health conditions affect roughly 1 in 5 American adults. 
While symptoms can vary for each individual, mental health conditions can severely affect a person's ability to function. When emotions begin to take over a person's life, individual psychotherapy can provide symptom relief and management solutions.
Individual psychotherapy, or talk therapy, is a form of mental health treatment where a trained mental health professional works with a patient one-on-one to resolve their emotional or mental issues. 
One of the most common forms of therapy, individual therapy includes a variety of therapeutic techniques to address the patient's emotional and behavioral issues. During individual sessions, a therapist will often help individuals express emotions, explore behavior patterns, solve problems, and resolve conflicts.
How Does Individual Therapy Work?
For individuals suffering from depression, grief, or anger, individual therapy can offer a safe place to work through difficult emotions. During one-on-one sessions, clients will meet with a trained mental health professional to discuss important issues and work on tools for better mental health. 
People can count on confidentiality during their sessions. However, a therapist may break confidentiality if someone is suicidal or in immediate danger.
During the first session, a client and therapist will discuss why they are seeking therapy. After gathering information about the patient's mental and physical health, the therapist will determine the best treatment approach to meet their needs. 
Many different techniques can be used, and some cases require a combination of treatments. The first session or two also allows the patient to see if the therapist's style is a right fit.
Depending on the severity of symptoms or condition, individuals may meet with a therapist for a short period or long-term. Sessions usually last anywhere from 30 to 60 minutes and may occur in person or through a video call. Each person's needs are unique, and a therapist will develop a custom program to deliver the appropriate treatment.
How to Prepare for Therapy Sessions
You may feel anxious for your first session if you've never been to therapy. However, proper preparation can help you learn what to expect and help you feel more confident during your therapy session. 
To help you prepare and get the most out of your first appointment, follow the seven steps below:
Take a moment to write down your reasons for seeking therapy. Understanding what's troubling you and how it impacts your life will give your therapist valuable insights on how they can best support you.


Establish goals you would like to achieve through therapy. Setting realistic goals can give you something to work towards in your therapy sessions. If this is your first time in therapy, it's alright if you are unsure about your goals. Your therapist will help you explore factors you may want to improve in your life.


Make a list of your medications and supplements. This information is very important for your therapist to gather, as certain medications can affect your mental state.


Update your personal health history. This information will inform your therapist about current medical conditions, prior accidents, or previous mental health episodes that may be contributing to your current situation. Think about stressful or traumatic events in your life that may have impacted your mental health.


Prepare to do paperwork. To gather information about your health and insurance, you must fill out paperwork before your first appointment. In some cases, you can fill out your information ahead of time online. If you cannot fill it out online, make sure you show up early before your appointment.


Write down questions you may have for your therapist. If you've never been to therapy, you may have several questions about insurance, appointment frequency, or concerns about your mental health. Writing down all your concerns ahead of time can ensure you don't leave your appointment with unanswered questions.


Go easy on yourself. Seeking therapy can be a big step. It's OK if you don't know what to expect or are unsure of what you want from treatment. Try to keep an open mind and give yourself credit for taking the first leap.
Who Conducts Individual Psychotherapy?
Psychotherapy is an individual treatment where a person seeking help meets regularly with a trained and licensed mental health professional. These mental health professionals may include:
Psychologists
Psychiatrists
Licensed clinical social workers
Marriage and family therapists
Psychiatric nurse practitioners
While psychologists and psychiatrists can both provide psychotherapy, only psychiatrists or psychiatric nurse practitioners can prescribe medication. Many people often choose to start with a psychologist in the early stages of therapy for more conservative treatment methods. 
A person may be referred to a psychiatrist for more severe mental illness cases requiring medication. In most cases, medication is prescribed in conjunction with therapy to achieve the best results.
Whichever mental health professional you choose to work with, each is trained to help you address important issues in your life and can help you find ways to cope and feel better. 
Choosing a therapist you feel comfortable with is key to successful treatment. When meeting with a therapist, discuss your treatment goals, the length of sessions, and the number of sessions required with the therapist.
Benefits of Individual Therapy
While therapy is an individual experience, many people find that working with a mental health professional can be life-changing. Individual therapy helps people work through difficult emotions and can bring various other benefits that influence a person's health and happiness.
The most common benefits of therapy sessions include:
Working through uncomfortable emotions
Learning coping strategies
Symptom relief
Strengthening your support system
Developing a better understanding of yourself
Determining the cause of your symptoms
Identifying negative thought patterns
Making lifestyle changes
Why Individual Psychotherapy Might Be Right For You
Therapy may be recommended when mental health problems interfere with daily functioning or personal relationships. Unfortunately, many people are hesitant to seek help because of the stigma associated with mental illness. 
However, if your symptoms are taking over your life, therapy may offer a safe space where you can work through your emotions and learn new strategies to manage your symptoms.
Individual therapy may be beneficial to people experiencing any of the following issues:
Feelings of extreme sadness or anger
Anxiety or intrusive thoughts
Symptoms that persist
You suffered a recent trauma, such as the death of a loved one or divorce
Substance abuse
Problems with school or work
Loss of enjoyment in activities
Strained family and/or personal relationships
Concern from friends or family
Overall decrease in quality of life
Feelings of self harm or harming others
Hospitalization for mental health issue
What Are the Various Types of Psychotherapies?
Therapists can use several approaches to provide therapy. Each form of therapy has its unique characteristics and benefits for treatment. Depending on your symptoms or disorder, your therapist will determine which approach is most appropriate for your needs.
The most common types of psychotherapy include:
Cognitive Behavioral Therapy (CBT)
Cognitive behavioral therapy emphasizes the connection between a person's thoughts, beliefs, emotions, and actions. Through CBT, individuals learn how to change destructive behaviors, thoughts, and coping mechanisms to improve their feelings.
Dialectical Behavioral Therapy (DBT)
Originally developed to treat borderline personality disorder (BPD), dialectical behavioral therapy can help individuals across multiple circumstances. In this form of treatment, patients learn how to deal with their emotions and develop healthy behaviors to move forward in their life.
Acceptance and Commitment Therapy (ACT)
In acceptance and commitment therapy, therapists help clients accept their emotions and behaviors rather than avoiding or fighting them. Upon declaring their value systems, clients commit to changing behaviors that are inconsistent with their values.
Psychodynamic Therapy
Also known as insight-oriented therapy, psychodynamic therapy examines how people's past experiences influence their current behavior. During this form of therapy, clients gain insight into unconscious defense mechanisms and how to overcome them.
Humanistic Therapy
Humanistic therapy, sometimes referred to as humanism, emphasizes a person's individual nature rather than comparing similarities between related groups of people. During this form of treatment, individuals are helped to develop a healthy sense of self, explore their feelings, find meaning, and work on their strengths.
Holistic Therapy
Using a holistic approach, therapists blend elements of different types of therapy so that they can customize treatments for individual patients. Additionally, holistic therapy may combine traditional and non-traditional techniques to create a more complete integration between mind, body, and spirit.
Individual Therapy at CHE Behavioral Health Services
Regardless of a person's struggles, individual therapy can profoundly impact one's life. When individuals struggle to overcome difficult emotions or mental illness, individual therapy can help pave the way to a healthier and more fulfilling life.
CHE Behavioral Health Services provides various mental health services to help individuals improve their mental and emotional well-being. With an experienced network of licensed professionals, CHE offers affordable, convenient, and personalized care. To learn more about our services and mental health professionals, please call 888-515-3834.